August 18, 2017
Going solar all the way with GoSun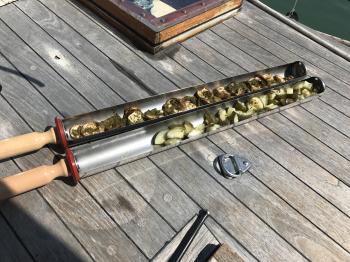 Ok so you may recall that we cast off our shore power for good this summer with new solar panels, charge controller and inverter/charger (thanks again dad for the panels!) We have had our first few cloudy/foggy days where the sun barely peeped out at all and I still had fully charged batteries by mid afternoon so it looks like we might be able to ditch the grid forever!

Next up is solar cooking. My son Julius was super excited to get a GoSun oven for summer solstice but unfortunately it wasn't tightened down quite right and the glass vacuum tube crashed and broke on him after just two meals (awesome ones, too)! The good people at GoSun just sent us a new one, no questions asked.

So far, I LOVE it!

No fuel, just sun.

Easy to fill, easy to clean, no oven heat in the galley on a hot day.

Here's a quick look at how it works...

Insert a tray into the glass vacuum tube and set in the sun for about 30 minutes...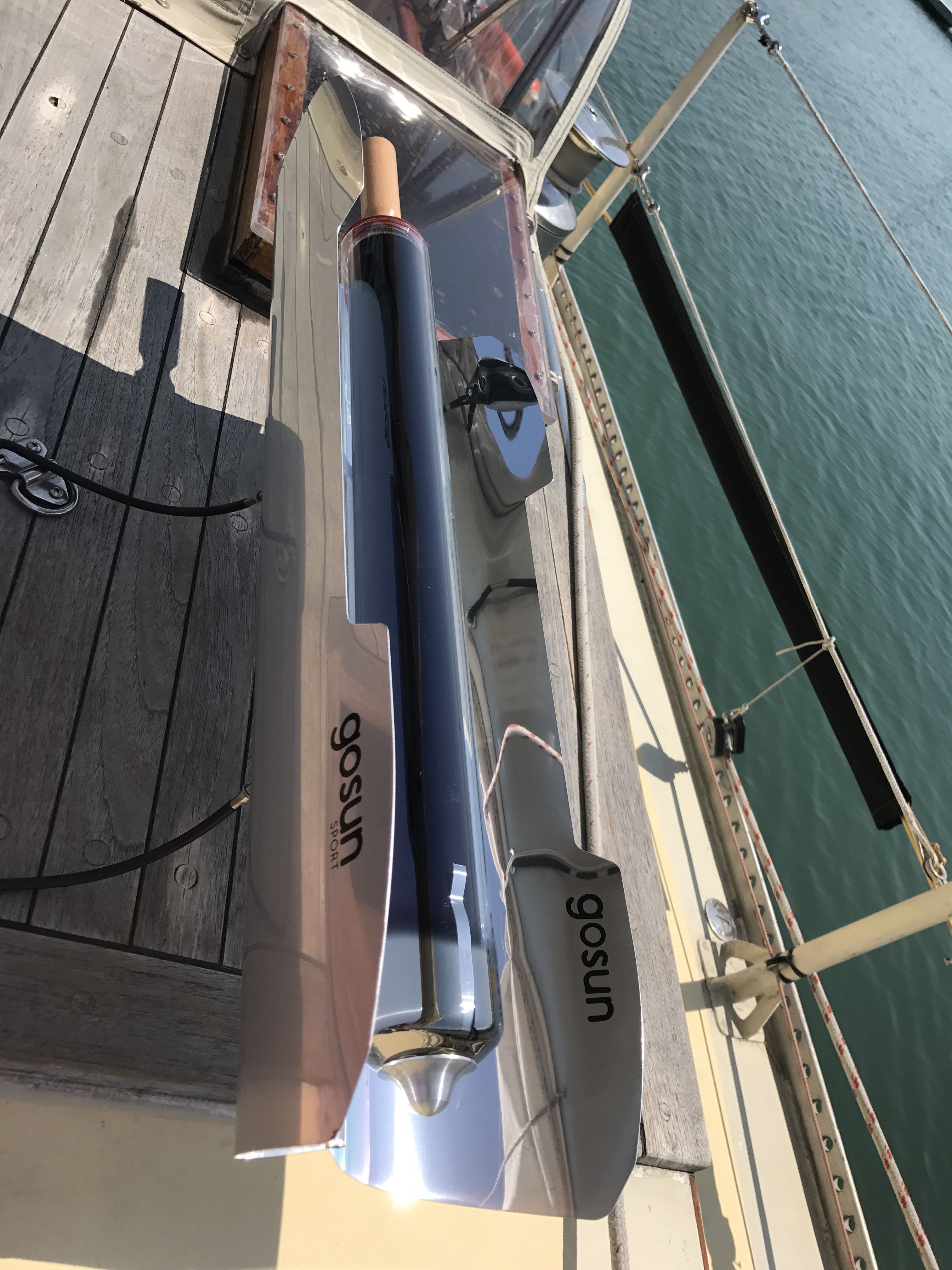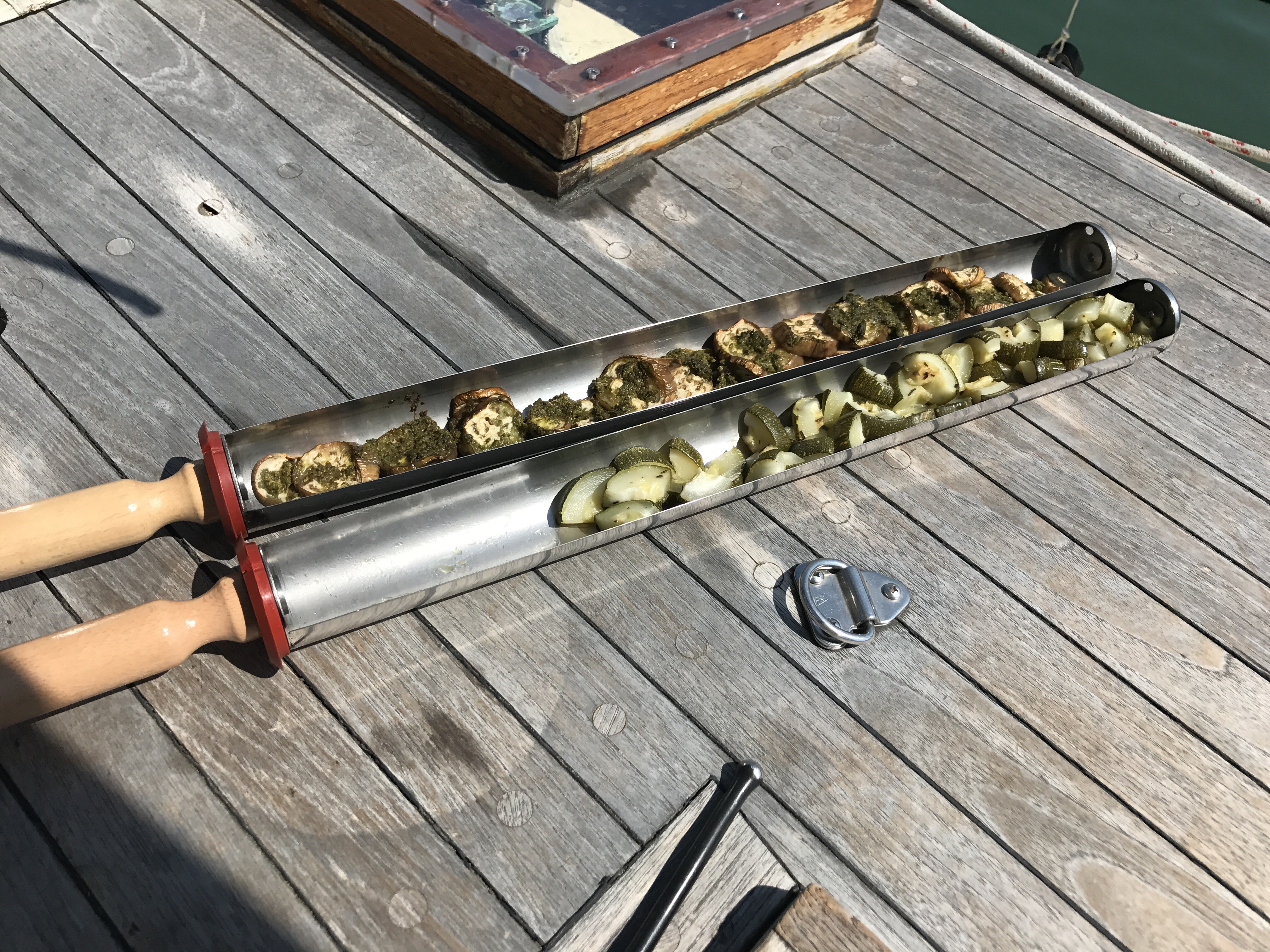 Yum! Eggplant baked with pesto and zucchini both out of JJ's garden.

Below is the kids favorite organic hot dogs wrapped in pizza dough- remember pigs in a blanket?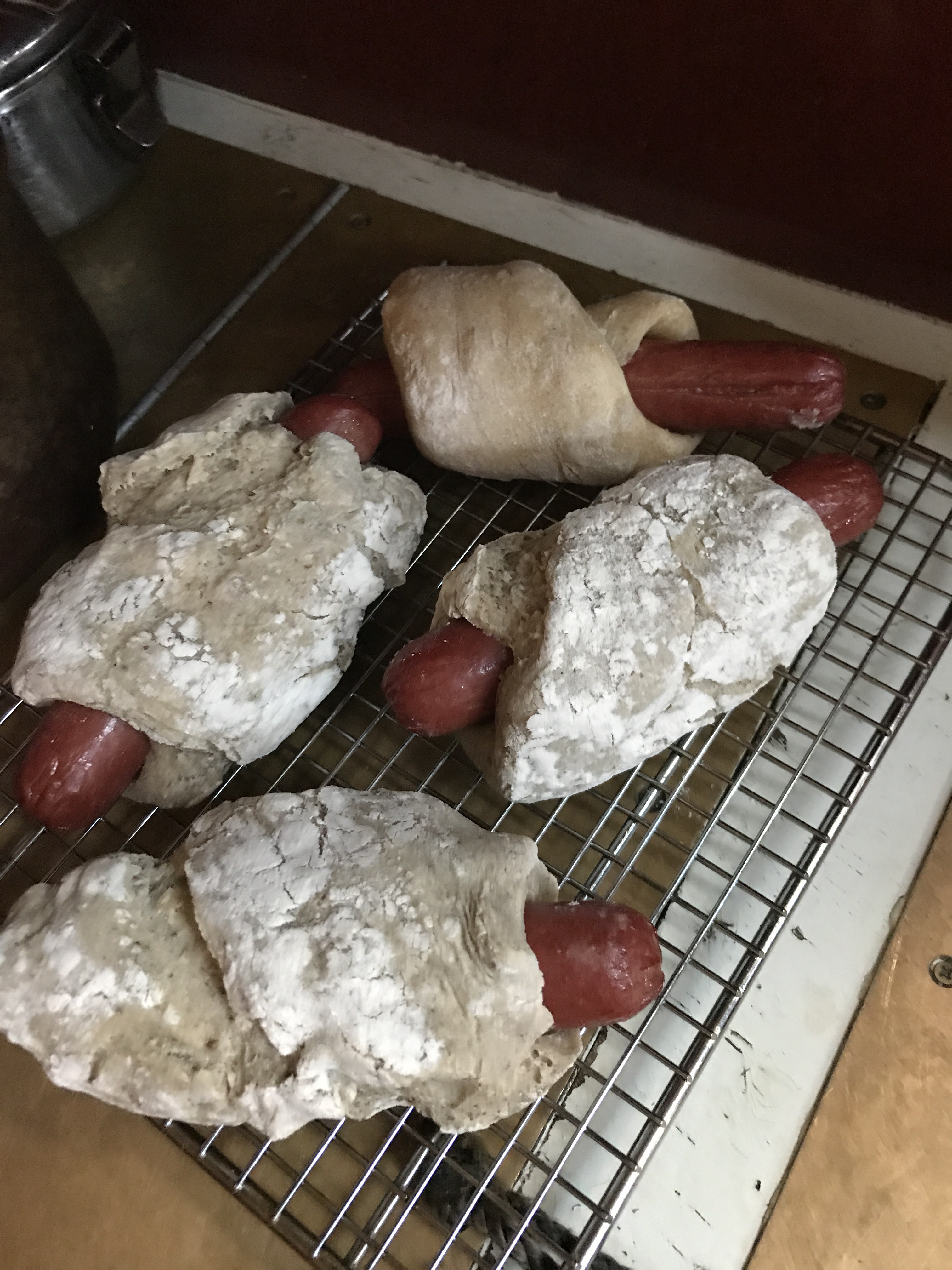 If you're interested in purchasing one for yourself or for a gift click here:

Gosun sport

If you know anyone with a boat or who likes to camp it's an awesome gift!

If you want it to be super portable get the sport pro pack with two trays and a carrying case.

GoSun Sport Pro Pack


Go solar!