November 9, 2017
Figure 8 voyage
I love a good story told well and there's one in the making right now on the open ocean. I first met Randall Reeves at the boatyard last spring. He was yelling unkind words at his boat on a hot day under an even hotter clear tarp, struggling with the gooey stinky task of replacing his non-skid deck. I felt for him- it looked like quite a project. But then I heard about the real project- a non-stop mad dash around both poles in one season, alone - the figure 8 voyage. THAT would be a real task! We stayed in touch and when the time came to see him out the gate I managed to clear my charter schedule to take the cameramen and press out to see him off. It was the foggiest, coldest day yet, with lots of shipping traffic everywhere and a decent sloppy swell running - not an easy exit. Several fellow cruisers sailed out with him and after lots of footage was taken and even a sketchy drone flight over open ocean in rolling seas in the fog we turned around and left Randall in peace to continue his voyage.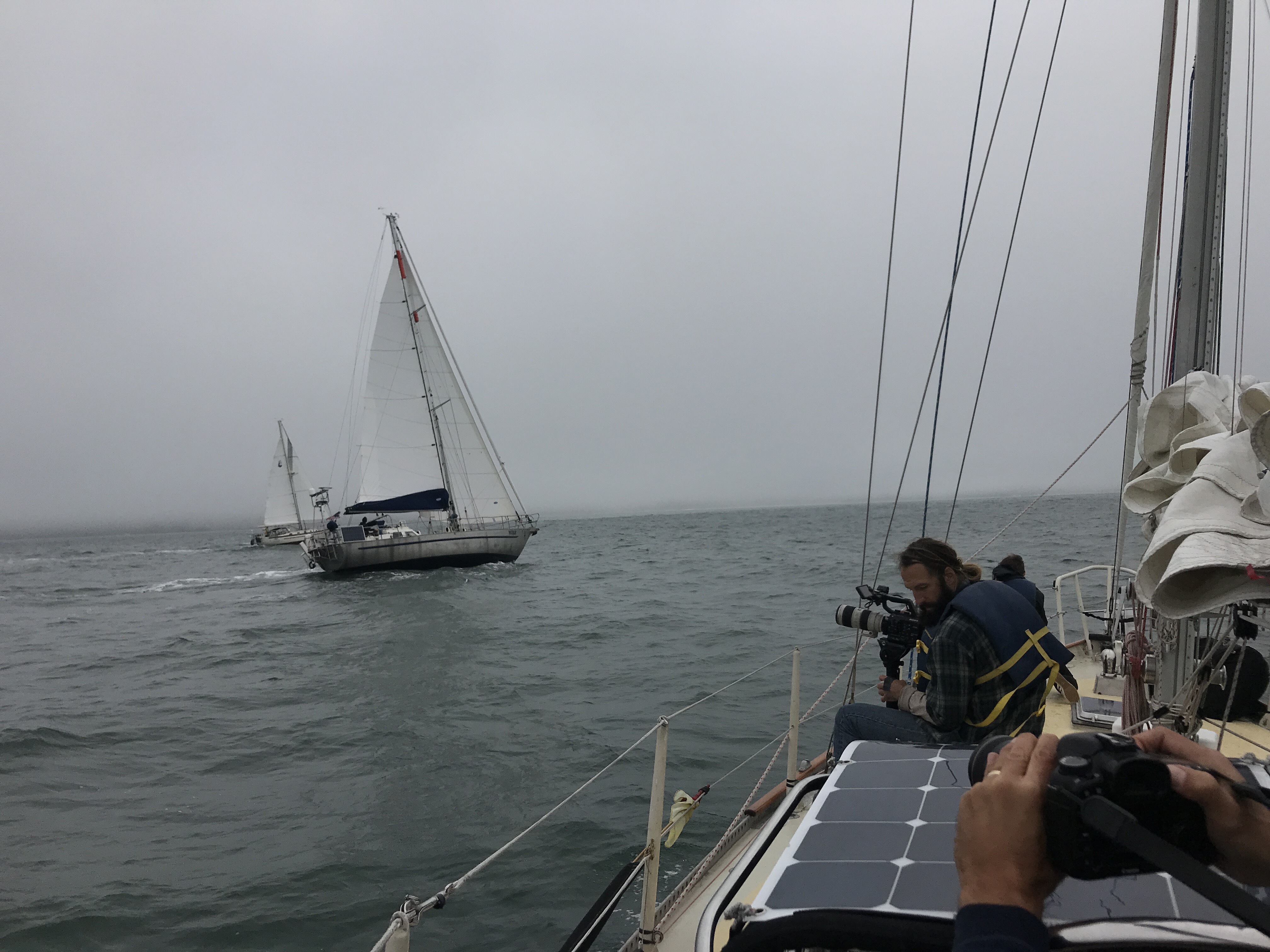 That night from my warm, cozy and relatively still bunk I thought of Randall out there alone on the open ocean and opened up his really cool tracker to see exactly where he was and what his weather was doing.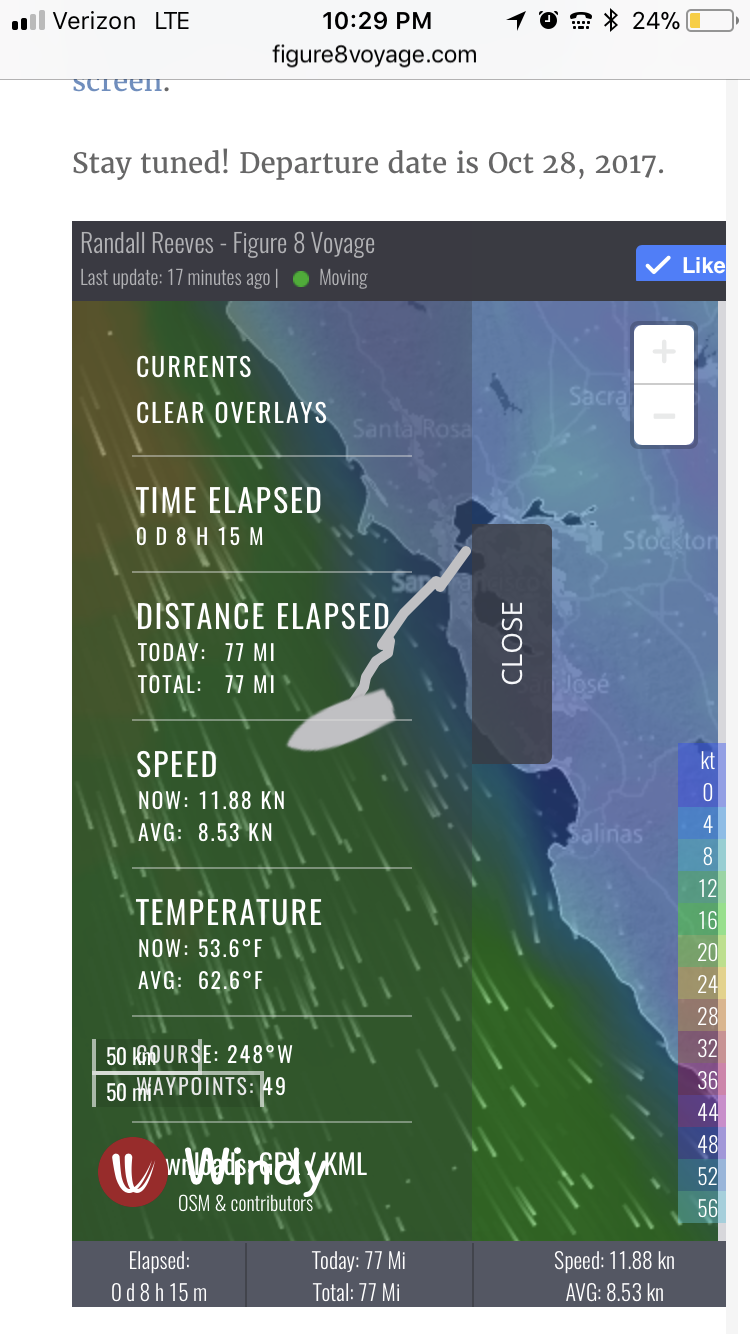 He was making good time on the first day and appeared to be pretty far from major shipping traffic too. I was stoked when the daily blog reports started coming in because Randall is a good storyteller and has a sense of humor that made me instantly like the guy. If you want to see how this story continues be sure to follow his blog here!